Even though generally YouTube music downloaders have limitations that keep them from downloading copyrighted songs, but you can utilize an application or software to download music from any YouTube video.
This article will cover some of the easiest ways you can download YouTube songs. No more hitting the books! This one article will change your mind about downloading YouTube songs forever. hop on, let's begin!💪🏻
Table of Contents
How Can I Download YouTube Songs 🎶
Software like Softorino YouTube Converter or SYC has a firm grip on what helps it stand out. It offers a simple, user-friendly way to download quality songs from YouTube in no time. Let's have a quick overview of its main features 👇🏻
1️⃣ Automatic Content Recognition
ACR recognizes meta-information for music tracks, embed legitimate album art, and add missing titles. Create your own unique iTunes library.
2️⃣ One-Click Push to iOS Devices
The primary component of all Softorino applications is the capacity to move to any Apple gadget. In a single click: online video, YouTube music directs legitimately into iPhone, iPad, or iPod without iTunes.
3️⃣ World's Fastest Ringtone Maker
It is valid. There is no quicker method to make and push ringtones into iPhone than SYC. You can pick any YouTube video and download it as a ringtone spontaneously.
Can I Download Youtube Songs For Free?
Softorino YouTube Converter or SYC is a sleek and fast app that helps you get music from not only YouTube but also 65+ other sources! This lightweight app for Mac or Windows computers is exactly what you need to download high-quality videos from various websites, transform your favorite music videos into MP3 files or even ringtones.
So how does it work and how you can download music from YouTube? Let's move from theory to practice!
Step 1: Download & install SYC
Simply click on the green button below:
Softorino YouTube Converter 2
Requirements: macOS 10.10 and higher
Latest Version: 2.1.14, 24 January 2020
Requirements: Windows 8 and higher
Latest Version: 2.2.37, 26 February 2020
Free Download
After you install the app, move it to Applications (if you're using a Mac) and launch it. You will get a 24-hour free trial so you'll have enough time to do whatever you want with SYC.
Step 2: Connect your iPhone
The first time you launch SYC, pair your iPhone and a Mac/PC via USB. Tap "Trust this computer" on your device. Your computer and SYC will remember your iPhone, and any next time you use SYC, it will automatically connect your iPhone via Wi-Fi.
Step 3: Find your favorite music
You can use an in-app search or simply copy a link from your computer or iPhone. By the way, if you copy a link from your Apple device, SYC will automatically insert the necessary file and add it to Queue. The queue consists of the files you want to download.
Step 4: Choose the format and quality
After you've chosen the file or files, select their type (Video / Audio / Ringtone) and format (MP4 / MP3 / AAC, etc.), and the final destination. In our case, we want to download an MP3 file to an iPhone.
Step 5: Hit "Convert & Transfer to iPhone"
We're almost there! After you hit the big orange button, you'll just need to wait for a couple of seconds (literally) until the download is complete. BOOM! We did it ⚡️
Now you can enjoy your favorite music downloaded directly from YouTube without a hassle. Find your songs in the default Music app on your iPhone and enjoy!
What else SYC Offers
Compared to all other apps, Softorino YouTube Converter is super-simple to use and has lots of extra pleasant functions that you may have not heard of. So what are they?🤔
🔥 2160p | HDR | HFR Support
YouTube and Vimeo currently have videos with up to 4K resolution, HDR and HFR. SYC can identify and save them all in the highest quality. Time to say "bye" to buffering.
🔥 Way Beyond YouTube
Aside from YouTube, you can approach to convert and download videos from more than 60 websites (both video & music).
🔥 Lightning Fast Speed
SYC turns out to be quicker than ever before! The application went through a massive 4X speed improvement.
🔥 Smart Subtitles
YouTube subtitles and MP4 (mv4) inserted subtitles – are two unique advancements. SYC has an implicit converter transforming captions into a local organization that works impeccably on iOS, Mac & Windows.
🔥 Long Playlists Support (YouTube)
YouTube playlists are an extraordinary way to mass download music videos. SYC considerably improved playlists support.
🔥 In-app browser
The fastest method to download and change any YouTube video is to utilize the in-app program. Now you open up SYC, search for your preferred YouTube video and download everything without leaving the application.
What are the alternative ways to download music from YT
You might need to download YouTube Video to MP3 or other sound arrangements, yet get annoyed seeing an ocean of YouTube music downloaders. In the following guide, we will show some YouTube to MP3 downloader software and tell you the best way to download YouTube to mp3 step-by-step for free.
1. YouTube Video Downloader Free
YouTube Video Downloader Free is an easy tool to install any music video from YouTube. You can discover your desired YouTube music by just typing in its title or copying and pasting the YouTube link. As compared to different software, it's considerably easier to understand, and its best part is that it's completely free.
How To Download Music From YouTube Videos With Youtube Video Downloader Free
Download, connect and run YouTube Video Downloader Free.

Customize the output route

Explore YouTube videos or music.

Select output layout and value

Transfer YouTube material to your PC
2. Any Video Converter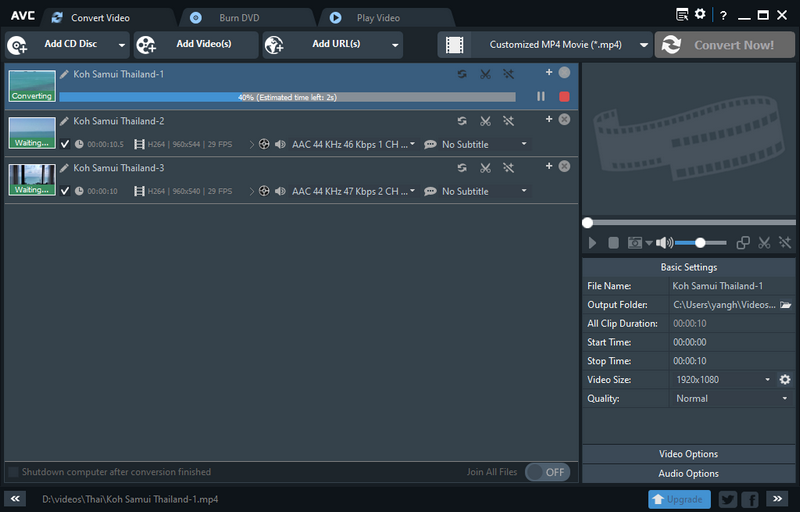 Any Video Converter is intended to be a powerful video converter for Mac and Windows users. It lets you install a variety of music videos from YouTube and other 100+ websites. As the name suggests, any video can be downloaded from YouTube Video to your gadget.
How To Download Music From YouTube Videos With Any Video Converter?
Download Any Video Converter

Launch AVC, select "Download Music Files".

Hit the "+" button, then copy and paste the YouTube URL in the window, press OK.

Tap "Start Download!" to store YouTube videos to audio or video files.
3. 4K YouTube to MP3 Downloader
4K YouTube to MP3 was explicitly made to transfer sound from YouTube and store it in MP3 or MP4. It delivers what it promises: gets recordings and downloads in many formats. You can even utilize it to download all the music on the YouTube channel. The website likely covers a large part of what you require.
How To Download Music From YouTube Videos With 4K Youtube To MP3 Downloader?
Download 4K YouTube to MP3 Downloader on your PC.

Copy the music file address from YouTube.

Press the Paste URL button in 4K YouTube to MP3 app.

Then, all you need to do is wait until the transfer is finished.
How Can I Save A Song From YouTube To My Computer?
When you want to download YouTube music but can only store its soundtrack, this how-to will tell you the best way to download YouTube music with videos as MP3 documents on your PC or Mac.
1️⃣ Download ClipGrab
Firstly, install ClipGrab, which is 100% free and straightforward to utilize YouTube downloader and accessible for Windows, Mac, and Linux. Tap on the option to start the installation.
2️⃣ Copy The Video Link
After you have effectively set up ClipGrab, you can launch the program. Then copy the web location of the video that you want to transfer. For that, mark the link of the music video in the location bar of your browser and click Ctrl+C.
3️⃣ Insert The Video Link In ClipGrab
After the link is copied, change to the ClipGrab window. In the "Downloads" tab, paste the copied link into the info field. You can do this by pressing Ctl+V. ClipGrab will then accumulate all the important data about the video, and you can proceed to the next step.
4️⃣ Select MP3 As Target Format
Before you initiate the download, choose the entry "MP3 (sound only)" in the "Format" select box. Depending on your preference of quality, you can select at least 480p from the "Quality" dropdown box.
5️⃣ Grab that clip!
Then tap on the "Get this clip!" option. You will be required to choose a document name, and the download will begin shortly. At the point when ClipGrab installs your video, it will consequently be changed over and spared as an MP3 record on your PC.
The outcome
Even though there is no official application accessible for downloading YouTube to MP3 sound records, there are many free applications available for this task. The concern is that most of them do not uphold a wide range of sound arrangements, and some even set aside much effort for you to convert or download.
If you have to move music from YouTube with no ads and need to alter the sound documents, it would be ideal if you check out on SYC. Clients and tech magazine specialists genuinely appreciate SYC. Therefore, putting up a claim of certainty that it is the most secure, quickest YouTube converter out there. 😉