YouTube is one of the best platforms to give free access to watch your preferred music and videos.
You can discover the most recent music published on YouTube, and that too free. Still, occasionally you may want to download music from YouTube. One of the many ways you can download music includes copying music from YouTube to CD.
Table of Contents
Why Do People Still Listen To Music On CDs
YouTube doesn't give an immediate method to download music. Hence, in this article, we will examine downloading music from YouTube and copying those downloaded music files to a blank CD utilizing tools like Softorino, Windows Media Player, and iTunes. You can have an audio CD through these ways, which can be played on pretty much every CD player out there.
How To Copy Music From YouTube To CD: Quick & Easy Steps | Part 1
Following is the rundown of helpful tools that you utilize to download music from YouTube. Generally, the below-mentioned tools can be used without a computer.
1. Softorino YouTube Converter 2: Features offered
✅ One-click to reach any music destination.
Within a single click, you get music and videos downloaded on your device much faster. It maintains the whole line-up, from old iPod Classics to Nano. Moreover, the 4K Ultra HD, 60FPS, captions, and playlist support? Well, Softorino YouTube Converter 2 has everything that you require!
✅ WiFi Cordless Offers a Smooth Experience.
There is no hassle of chords when you have a Wi-Fi feature built into SYC 2. When the app is launched, the iOS device is spontaneously detected and store any YouTube music, video, or ringtone you require.
✅ Faster Search.
You don't need to go to the YouTube browser when you have one in SYC 2 itself. Look for any YouTube video within the app and add any YouTube video without closing the application. Apart from YouTube, the link can also be copied from any latest maintained websites, e.g., Vimeo, DailyMotion, Instagram, Facebook, as Softorino YouTube Converter 2 mechanically identifies it.
✅ Personalize It However You Like.
Possibly the most astonishing and impressive element of SYC 2 is called Trimless Ringtones. Currently, YouTube is the most incredible assortment of entertainment on the planet. Furthermore, with Trimless Ringtones in the new SYC 2 – you can convert ANY YouTube video into a ringtone and drive it into your iPhone with a solitary snap (no need for cords, only Wi-Fi).
✅ Adding pieces together.
Softorino YouTube Converter 2 currently identifies YouTube automatically, SoundCloud audio recordings, and fills in the correct spread art inside the iOS Music and TV applications. This innovation makes your music and recordings look extraordinary on your iPhone as though you have bought them from the iTunes Store.
2. DVDFab YouTube To MP3 Converter: Step-by-Step
DVDFab YouTube to MP3 converter is a satisfying tool for downloading your preferred YouTube music recordings as MP3s. Due to this reason, you will require a computer and DVDFab 10. DVDFab YouTube to MP3 converter lets you convert and download individual YouTube music or download the whole YouTube playlist.
Here is a step-by-step instruction guide to utilizing this free tool.
Step 1: Download DVDFab 10 from the official site.
Choose to install the 64-bit variant if your PC is running a 64-bit Windows 10/8/7/Vista. After downloading the software, open it and choose the 'Utilities' tab and click 'YouTube to MP3'. Allow it to download and connect itself.
Step 2: Launch 'YouTube to MP3'.
Go to YouTube, play your preferred music video, and duplicate its link from the address bar.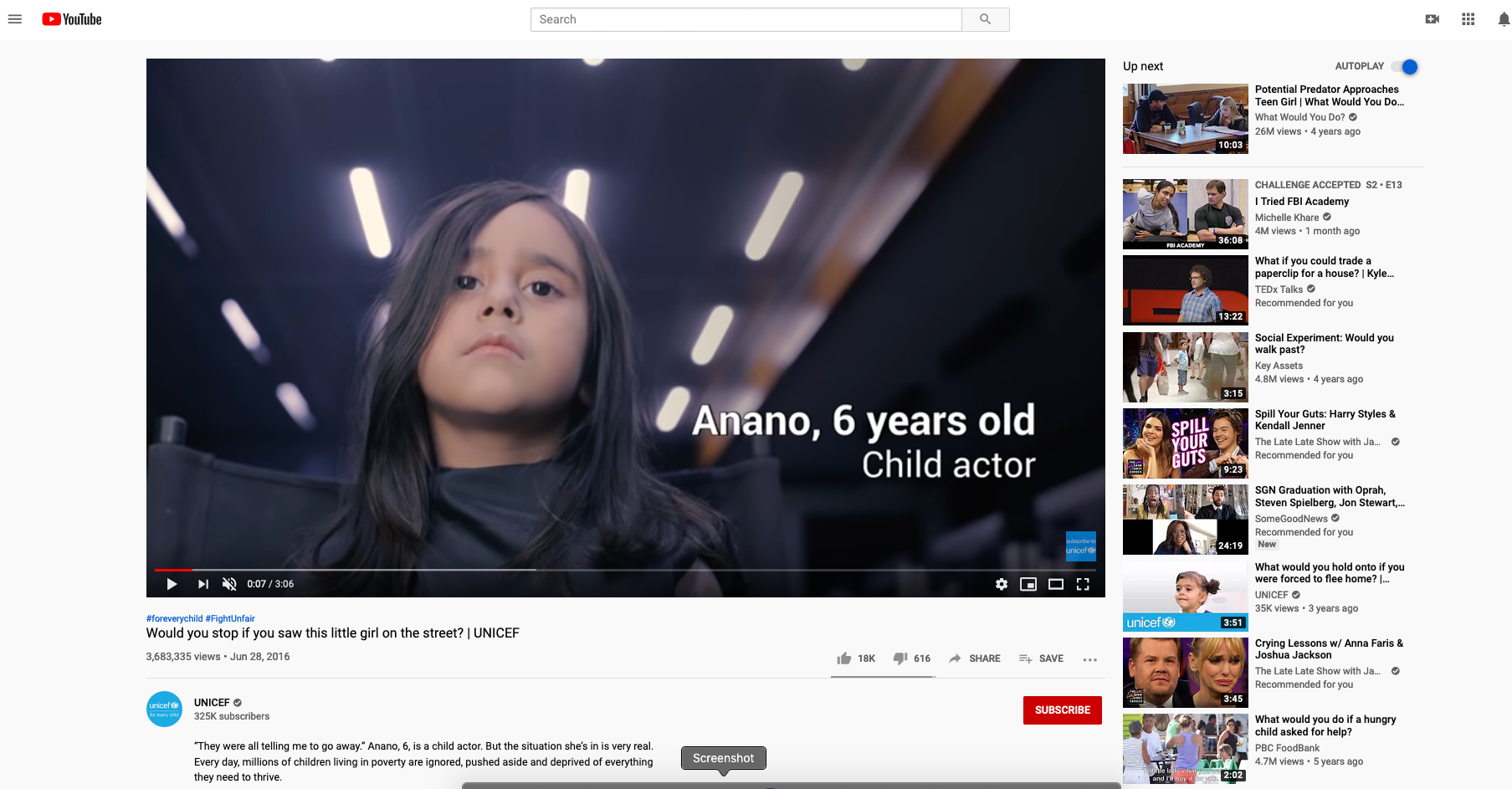 Step 3: In DVDFab, select '+ Paste URL.'
The YouTube video connection will be spontaneously pasted. You can likewise enable the VIP speed to increase the download speed.
Step 4: Choose the whole playlist.
From this playlist, you can then select which songs to skip and which tunes to download. After the tunes are selected, click the 'Download' button.
Step 5: Click the Finished button.
Click on it in the upper right corner to get to all your downloaded music in a single spot. Your downloaded music is kept in the "C:\Users\Pc-Name\Music" folder.
Click the folder symbol in the Finished tab before each music document to find it. You will require a music player for playing those downloaded YouTube MP3 records.
3. Online Video Converter: Step-by-Step
If you are not using a computer, at that point, you can utilize onlinevideoconverter.com from your cell phone and download YouTube music straight away to your phone storage. You would then be able to move the downloaded music to your iPod gadget later.
Online Video Converter is a free tool, which allows you to download and convert your preferred YouTube music video to MP3. It helps you convert YouTube to iPod without a computer.
Step1
Go to the site www.onlinevideoconverter.com and click the option, 'CONVERT A VIDEO LINK/URL.'
Step 2
Click the YouTube music video link, which says Paste link here.
Step 3
Then choose the Format dropdown list and click 'MP3'.
Step 4
Select the Audio Quality dropdown and choose the quality. You can also select the 'Start Time' and 'End Time' when you need to install just a specific aspect of that YouTube music video as MP3.
Step 5
Finally, click start and convert your video on the web. After the change, you will be presented download links to download your Dailymotion to MP4 and store it on your computer.
How To Copy Music From YouTube To CD: Quick & Easy Steps | Part 2
In Part 1, you've learned how to download YouTube music. Part 2 will guide you about:
How Do I Copy Music To A Blank CD
The procedure is necessary and free.
Open the Windows Media Player and right-click on the 'Music' option in the left sidebar. Choose Manage Music Library.

Now click the Add option and choose the folder with the installed YouTube music and transfer all the music in Windows Media Player.

Now click the Burn tab and afterward connect the Burn Options. From them, you can choose 'Sound CD' or 'Information CD or DVD.'

Add a blank CD to your PC's CD/DVD drive and put your music on the Burn list.
How Do I Copy Music From YouTube To iTunes?
At the point when you add up all the music in the burn list, you'll be prepared to burn the disc. Select Start Burn and hold on until the CD/DVD drive ends up burning the disc.
However, a MAC user can utilize iTunes to burn YouTube music to a CD/DVD. Here is the burning process:
1️⃣ Add the downloaded YouTube music to your iTunes and generate a playlist. Ensure that your preferred music to burn to a CD/DVD is checked.
2️⃣ Insert an empty disc.
3️⃣ Choose the playlist and select File > Burn Playlist to Disc.
4️⃣ Choose a disc layout. If you generate an audio CD, you can alter the recording speed, modify the extent of calmness between music, choose Use Sound Check, and Add CD-Text.
5️⃣ Select Burn to begin the burning procedure.
How Do You Transfer Music From YouTube To Your Desktop?
One of the most protected and easy to use YouTube video converter on earth is SYC 2. Through SYC 2, you can install and transfer YouTube files like MP3 or MP4 to your Mac/PC, iPhone, iPad, or any offline device.
The entire universe of music and ringtones anticipates you through just a click away. SYC 2 is a leading YouTube music downloader. It is the most consistent approach to fill your iPhone with entertainment.
So here's how to get YouTube music on your desktop:
Step 1: Download & install SYC 2
Do it by clicking on the green button below:
Softorino YouTube Converter 2
Requirements: macOS 10.10 and higher
Latest Version: 2.1.14, 24 January 2020
Requirements: Windows 8 and higher
Latest Version: 2.2.37, 26 February 2020
Free Download
After you download SYC 2, move it to the Applications folder. You're ready to start!👍🏼
Step 2: Connect your iPhone
At first, you'll have to pair your iPhone and a Mac/PC via USB. Next, tap "Trust this computer" on your device. Your computer and SYC 2 will remember your iPhone, and the next time you use SYC 2, it will automatically pair your iPhone to a computer via Wi-Fi. Magic 🤩
Step 3: Copy YouTube URL
All you need to do is copy the URL from the location bar, and Softorino YouTube Converter 2 will wrap it up for you. Otherwise, look for an ideal video in the YouTube browser and add it to the line. SYC 2 will automatically insert the desired file and add it to Queue. The queue will show the files you are going to download.
Step 4: Choose the destination and format
You can select the file type for a YT video. This can be a music file or a ringtone. In this case, we need an MP3 audio file. Then, choose where you want to save your music. We'll transfer it to an iPhone, as promised.
Step 5: Start the download.
After you select the target, favored feature, hit the "Convert & Transfer to iPhone" button. The download will begin right away. After you hear a short tone, your download is done!
You can now play your music file via the default Apple's Music app. ✅
How Can I Easily Download Music From YouTube?
Technology has made downloading music easier. Some of the technology features that SYC 2 includes are:
⚡️ Automatic Wi-Fi
This implies you can liberate yourself from cords now. Install and transfer music into your iPhone or iPad through Wi-Fi.
⚡️ Universal Connection Bridge
Watch any YouTube video in no time! Aside from PCs, SYC 2 additionally supports all the iOS gadgets, and even any iPod ever introduced.
⚡️ Automatic Content Recognition
ACR distinguishes meta-information for music tracks, embed legitimate album art, fill the missing description. Assemble your own dazzling iTunes library.
Wrapping up
With that, most of the ways to copy music from YouTube on a CD are cleared. It is hoped that you liked the Softorino as well as the alternative methods of getting MP3 music saved from YouTube. Give a try at all the ways mentioned above and then choose which one goes best for you.
At just the starting range of $19.95, you get music for Windows 8 and higher frameworks accessible through CDs. Nailed it!🔥