Recently bought a new set of iPhone yet end up staying with the old iPhone due to your significant applications and that you cannot bear to lose and other important information inside those applications?
No need to stress out. There are multiple ways to move all your applications immediately from the old iPhone to the new one securely and safely.
By the time you finish this guide, your new iPhone will look precisely like your old one. It will have a similar backdrop, the same applications in parallel alignment, all your photographs in the Photos application; email set up how you like it; old instant messages in your Messages application, and so on. Let's begin!🔥
Table of Contents
Probably the most pleasant thing about purchasing another iPhone is discovering that it's so easy to set up so that it's so similar to your old phone. This article will sum up some of the best ways to set up another iPhone to have the same old iPhone outlook and move apps along with their data.
How To Transfer Apps From iPhone To iPhone Using iMazing
Move and reestablish your iPhone application information with a confided software. Utilized by more than 10 million clients, iMazing works on any Mac and Windows PC. Effectively duplicate all the material from your old iPhone to another one. Select which iOS applications and information you need to keep.
iMazing guarantees a private and configurable information transfer without iTunes or iCloud. When the typical transfer systems fail, iMazing will be there to help you out. A devoted software that encourages you to move your iPhone content without any problem. It's basic and secure.
Step 1: Download & install iMazing
You can get the free trial by downloading it directly from the developers' official website. It's simple to use and pretty lightweight so it won't be slowing down your computer's performance.
Step 2: Connect your iPhone
You can do it via a USB cord for the first time. Tap "Trust" on your iPhone. iMazing and your computer will memorize your phone and any time you use the app again, your iPhone will automatically be connected via Wi-Fi.
Step 3: Transfer what you need
It's the ideal opportunity for a proper spring cleaning! iMazing delivers the service of full command over your iPhone data transfer. You are free to pick which iOS app and what data you might want to keep on your new iPhone.
Pictures and recordings of the Photos app

iPhone Messages, Call history, and Voicemail

App information, for example, game advancement, records, or discussions

Contacts, Calendars, Notes, Voice notices, and Safari bookmarks

Apple Watch, Health, and HomeKit information
How To Transfer Purchased Apps From iPhone To iPhone
When you want purchased apps from one iPhone to another, it is essential to have the same Apple ID in both the gadgets and then follow them.

Open the same apple ID in both the iPhones. Click on the "App store."

Press the profile icon.

Go to Purchased > My Purchases

Here, you can see all the apps you have purchased using a similar apple ID.

You will see a cloud symbol on the apps, which denotes that you have downloaded it through a similar apple ID.

Whenever you want to have that app on the other iPhone, then press on the cloud symbol, and then you can install the apps.
How Do I Transfer Everything From One iPhone To Another Via Airdrop/ Bluetooth
Airdrop for iOS is just like Bluetooth for Android gadgets. An airdrop is an inbuilt tool inside Apple gadgets that permits records between Apple gadgets like iPhone, iPad, and Mac PC.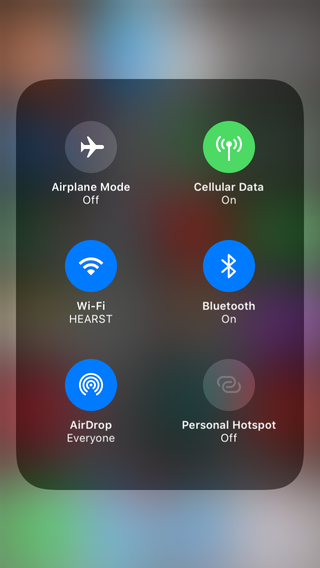 Much like you would send records between android gadgets using Bluetooth, you can likewise send documents between iOS gadgets through Airdrop. Before moving applications starting with one iPhone, then onto the next, ensure that Airdrop is turned-on on both of the iPhones and that they are within the Bluetooth range.
Step 1
Choose the old iPhone apps that you prefer sending to the new iPhone and press the "Share" option, then choose the target iPhone.
Step 2
On your new iPhone, press "Accept" to permit transfer through Airdrop selected apps from your old to the new iPhone.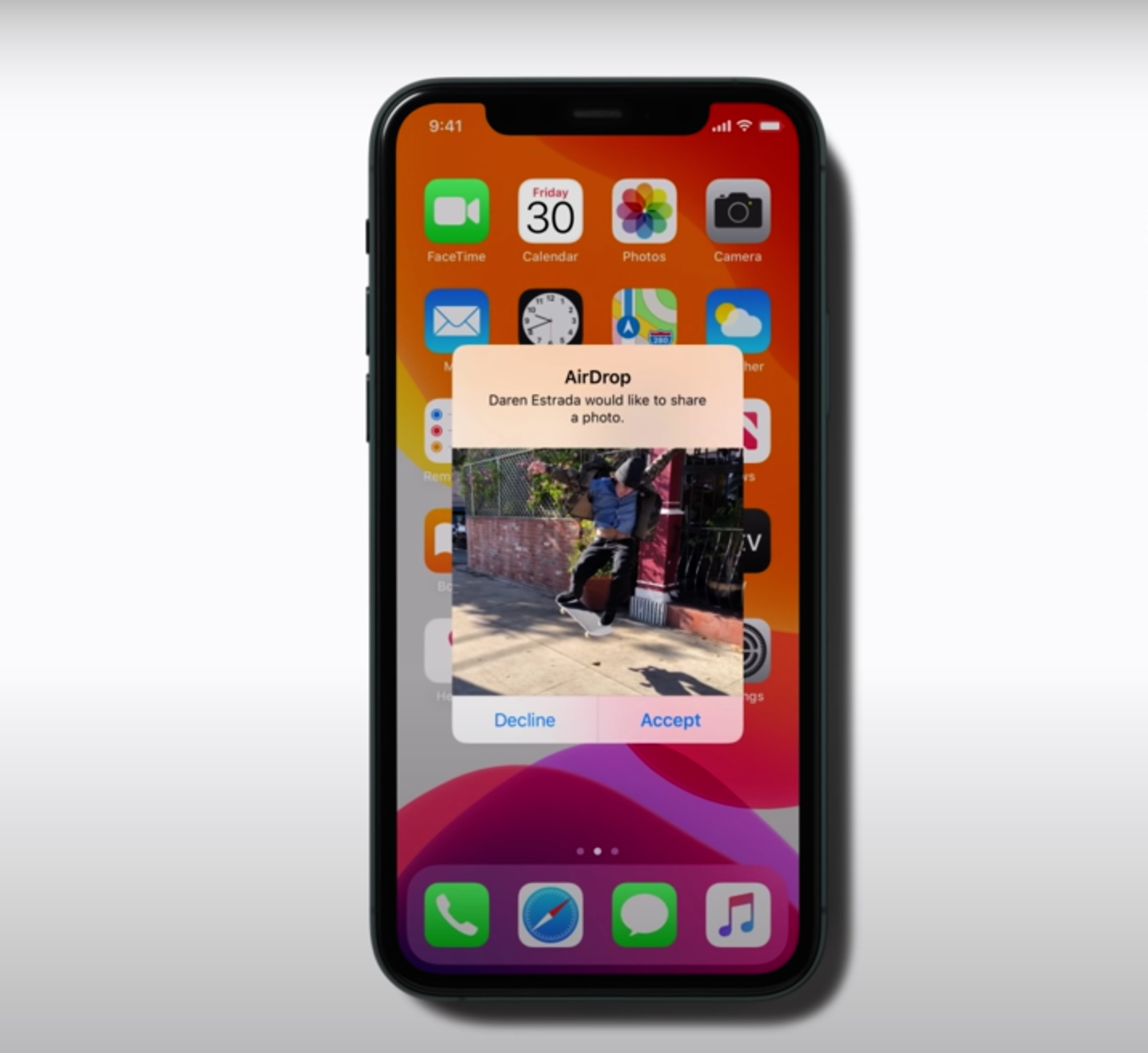 How to Transfer Your Data to a New iPhone Using iCloud
iCloud is another alluring alternative that you can use to share applications from one iPhone then onto the next iPhone effortlessly. This technique seems like iTunes includes the backup and restore process. During the whole procedure, ensure you have a consistent network connection and have enough extra room on iCloud.
The following steps outline how to share applications from iPhone to iPhone through iCloud.
Step 1. On this old iPhone, explore the "Settings" tab and choose your account name. Pick "iCloud" from the given alternatives and follow with the "iCloud Backup" choice.
Step 2. Allow the "iCloud Backup" and, in the same manner, choose the "Back Up Now" option. Then wait until the backup procedure finishes.
Step 3. Then either put another SIM card into your new iPhone or utilize the old SIM card and turn on your new iPhone.
Step 4. As soon as the Wi-Fi screen shows up, choose your Wi-Fi network, and adhere to the on-screen directions until the "Apps & Data Screen" show up.
Step 5. Select the "Restore from iCloud Backup" choice and type in your Apple ID to sign in to iCloud. Choose the backup you freshly created and wait for iCloud to reestablish your documents into your new iPhone.
How Do I Transfer My Apps To My New iPhone Through iTunes?
Utilizing iTunes to move an app from iPhone to iPhone is a consistent cycle, including backup to iTunes and reestablish from iTunes. Indeed, it is as straightforward as that. Nonetheless, you should ensure that the material and settings of the new iPhone are first deleted. Likewise, ensure that iTunes is introduced on your PC.
The steps below outline how to move apps from iPhone to iPhone via iTunes:
1️⃣ Link the old iPhone to your computer using suitable media. If iTunes cannot be launched routinely, tap on the icon to run it.
2️⃣ Find and press the "Device" symbol on iTunes' interface, then select the "Summary" alternative. Then click the "Back Up Now" option and hold on until the backup procedure is finished. Then detach your old iPhone from the PC.
3️⃣ Add a new SIM card to the new iPhone or reprocess the past SIM card. Turn on your new iPhone and follow the on-screen instructions until the "Apps & Data" screen is shown.
4️⃣ Choose the "Restore from iTunes Backup" selection, then press "Next."
5️⃣ Lastly, link the new iPhone to the similar PC you used to backup to iTunes before. Run iTunes and select the device icon once again. Click "Restore Backup" and choose the correct backup. Press "Restore" to permit iTunes to transfer your apps and other data into your new iPhone.
How Can I Transfer Apps From One iPhone To Another Without iTunes?
Mobile Trans is a commanding phone transfer tool that allows the users to move all types of files, including apps, from one phone to another effortlessly. The software encourages the transfer of apps from iPhone to iPhone; all this is possible with just one click.
Below are the steps that show how you can move applications from iPhone to iPhone utilizing MobileTrans - Phone Transfer:
Step 1. Install and open MobileTrans on your computer.
Select the "Phone Transfer" alternative from the virtual interface to continue to the following step.
Step 2. Link your two iPhones to the PC.
By the time the connection is set up, you should see the two iPhone symbols next. You can press the "Flip" option to turn the objective and target iPhones.
Step 3. Pick the apps to move to a new iPhone.
Just click the option adjacent to the individual apps and press the "Start" option to permit the program to move apps from the old iPhone to the new iPhone. When you need to dispose of any information on the target iPhone, tick the "Clear data before copy" option. Observe the transfer advancement, and it is advised not to separate any of the iPhones as the procedure occurs.
As the program finishes the application move procedure, monitor the target iPhone to confirm the chosen applications were moved effectively.
Wrapping up
There are loads of iPhone users worldwide who are stuck in attempting to move applications from one iPhone to the next iPhone. Moving applications individually is, without a doubt, a tedious task. Luckily, there are many easy ways to move applications from iPhone to iPhone without facing any data loss.
The above guide is simple to sort out the software that stands out for application transfer from iPhone to iPhone. In any case, it is practically apparent that iMazing is the ultimate scorer. This is because iMazing is straightforward, quick, and adaptable when contrasted with other tools.
All because of iOS, iCloud, and software like iMazing, the transfer of apps is possible in an effective manner anywhere (as long as you have stable Wi-Fi, in any case). 😉