Trying to get an audio file onto your Apple device is no easy task.
You'll find yourself running up against countless roadblocks seemingly designed to make converting files much slower and more complicated than it needs to be, and thus explaining why so many Apple users rarely, if ever, download audio onto their devices.
If you're one of those, and you're about to give up, we've got good news for you. You don't have to spend hours trying to convert the files manually. There are far easier ways to get your audio to MP3 format and ready to play on Apple devices. Let's dig right in!🔥
Different audio file formats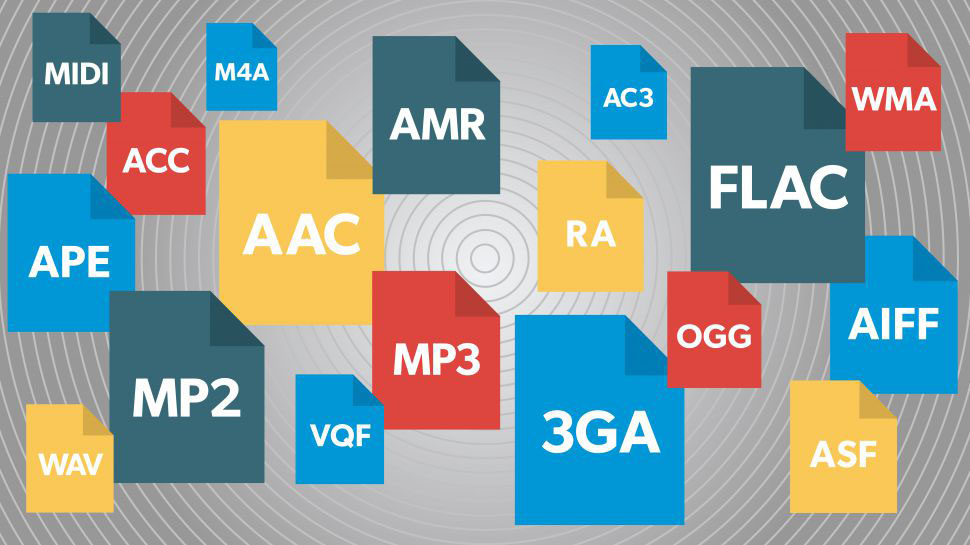 Before we get into conversion, we need to know a little bit more about the formats the audio files are in by default.
AVI (Audio Video Interleave)
This is one of the oldest audio formats. Windows introduced it in 1992 as the preferred multimedia container for Windows machines. It didn't catch on as the preferred audio format for other companies – it had too many limitations, like not being able to store subtitles, and frequently had playback issues.
MP3 (MPEG Audio Layer 3)
MP3 is a compressed format created by the Moving Pictures Experts Group. MP3 files are very small and convenient to download and the audio retains its quality. Because MP3 uses lossy compression, you won't experience any loss of quality unless you plan to edit the audio.
So, if you're downloading for listening only, this is the format for you, delivering excellent quality audio and saving you loads of space. Another reason you might need MP3 files is if you have a Mac or you're running an operating system other than Windows.
Can you convert any audio file to MP3?
Yes! You can convert any audio file to MP3, and you're about to know how to do it right. 😉
There are tons of different ways you can convert audio file formats, but the issue is that most methods either take way too long to do or are far too complicated to understand, so only computer experts get to convert their files. Since everyone listens to audio, this seems a bit unfair! Everyone should be able to convert their files into any format they want, right?
Neither Windows nor Apple provides any audio conversion software that makes it easy to convert files and lets you transfer the audio to your phone. This is where third-party software comes in.
Third-party software allows you to do things on your devices that your native platform doesn't let you do by default, including converting and transferring files.
Using third-party software to convert audio files into MP3
With third-party software, you have a lot more freedom to choose. Sure, you can go for two separate apps: one to convert the audio and another to transfer it, but it's always quicker and easier with an all-in-one solution that does both.
WALTR PRO by Softorino does precisely this. It's the brand-new app that will do everything you need to do with your files, all in one place. When it comes to seamless audio-to-MP3 conversion and transfer, nothing comes close to WALTR PRO!
Here's how to convert audio files to MP3 using WALTR PRO
Step 1: Download WALTR PRO & install it on your Mac / PC
No worries, it's free to download. You'll also get a 1-Day Free Trial to fully test WALTR PRO. Just move it to the Applications folder once you've downloaded the file and launch it.
Step 2: Drag & Drop the file
You can convert and transfer any audio file to your desktop. Here, we used the new pop hit "Prisoner" by Miley Syrus & Dua Lipa in AAC format. To convert it to MP3 and transfer to your desktop, drag a file into the WALTR PRO window and forward it to the "Drop to convert to Local Folder".
It'll start converting the file and in just a few seconds, you'll hear a short notification tone. This means your file is ready and it landed in your computer's Downloads folder.
Step 3: Play your audio file
That's all folks!
Click on "Show in Finder". Your file will land just there. You can now play your MP3 files from your native computer folder and enjoy.
By the way, you can transfer them to any iPhone, iPad, or iPod ever created too if they're updated to at least iOS 5. Just connect your device via a USB cable, just like you did with WALTR 2 (it was pretty simple, huh?), and just drop the file into your device's window that appears in WALTR PRO once connected.
What's more, WALTR PRO comes with smart technology that recognizes audio metadata, including artists' info, album/podcast title, album tracks, artwork, etc.! So once you've converted your files, head straight to your default player and check out this cool feature!
And that's it. Congratulations 🤘🏻
Your MP3 audio is ready for natural playback of the highest possible quality.
The takeaway
Although the thought of converting file formats may seem like a daunting task, it's really not that difficult. If you get the right software, you'll see there's nothing much to do: just drag your files into the app and let it do the rest. Your audio files are converted to MP3 and ready to play in a matter of minutes. Could you ask for more?