Tired of thinking about how to convert M2TS to MP4 without a hassle? We got this!
Want to watch HD videos on your iPhone or computer, but "this format is not supported"? Now it's no longer an issue! In this article, we'll show you the brand new app that will help you sort this out. Keep reading! 😎
Table of Contents
What is M2TS?
M2TS a.k.a. MPEG-2 Transport Stream is a video container format that stores HD videos on a Blu-ray disk, AVCHD, hard drive, and other devices. Since it is commonly used for HD videos in Blu-ray discs and AVCHD, M2TS is also known as BDAV (Blu-ray Disc Audio-Video). It is a great format that hosts high-quality video, audio, and data.
You will often find video files with the M2TS file extension if you have ripped off a Blu-ray disc. You can play M2TS videos on any media player on your computer. You can play M2TS files on Windows Media Player, VLC, Sony Picture Motion Browser, Splash, and other popular media players.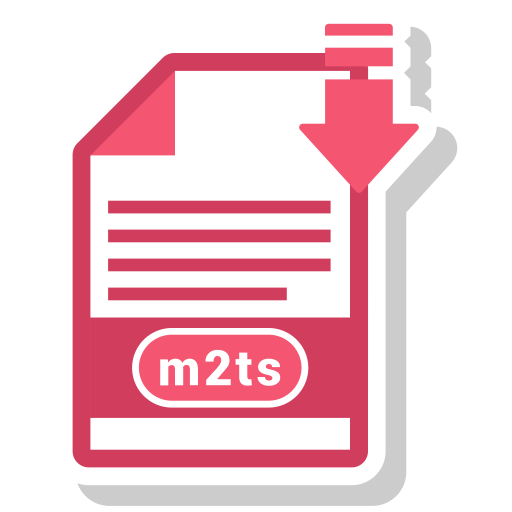 Some of these apps might need an audio codec or video codec to play M2TS videos. Most of these media player apps do not work on Mac, so you will have to use a VLC player to play M2TS files on Mac.
Yet, if you are an iPhone user, you won't be able to play M2TS videos. Why? iOS doesn't support M2TS videos on its devices, surprise! It only supports MOV, MP4, and M4V. So, you'll need an M2TS to MP4 converter app. This will help you convert M2TS to MP4 (MPEG-4) in order to play an M2TS video natively on your iPhone.
And what about MP4?
MP4, also known as MPEG-4, is a multimedia container format used to host video, audio, and other textual data such as subtitles and cover images. MP4 is the most used video and audio format in the world. It's the format for movies, TV shows, video songs, etc. Because of this, MP4 is available for all the major media players. VLC, KMPlayer, QuickTime, Media Player Classic, and others support MP4 with no problem.
iOS also supports MP4 files. So if you have an M2TS file on your PC and you can convert it into an MP4 output format and send it to your iPhone.
How to Convert M2TS to MP4 for Free on your iPhone
To convert M2TS (MPEG-2 Transport Stream) to MP4, you will be needing a video converter, more specifically, an M2TS to MP4 converter. WALTR PRO is one such video converter that will take care of the conversion for you without any hassle. So what is WALTR PRO?
WALTR PRO is an M2TS to MP4 converter that converts files to MP4 (MPEG-4) and transfers them to any iOS device within seconds.
Here's how it works:
Step 1: Download WALTR PRO on your Mac/Windows
You can get the app on your computer by clicking on the free download button below.
After downloading the app, install it on your computer. If you have a Mac, just put the downloaded file into the Applications folder. If you have a windows computer, simply open the download file to run the setup wizard.
Step 2: Launch WALTR PRO & connect your device
Connect your iOS device via USB cable to convert M2TS to MP4 for the first time. Hit "Trust this device" so that WALTR PRO can remember your iPhone, iPod, or iPad. Next time you use it, you'll only need Wi-Fi connectivity to recognize your device and transfer files wirelessly.
Note: You can also connect your iOS device via Wi-Fi.
After you have plugged in your iOS device to your Mac/Windows computer, this pretty self-explanatory window will pop up.
Step 3: Choose a destination
For saving and converting M2TS to MP4 on your iPhone, drop your file to the "Drop to convert & add to iPhone".
You can choose to convert M2TS to MP4 and save the MP4 output format in a PC folder, Apple Music, iPhone/iPad, or iPod Classic.
Drag and drop the M2TS file in the video converter by pressing the CTRL or Command button. Once you have dropped the M2TS file, you will be able to edit the metadata of your video file. This includes subtitles, descriptions, and still images like the cover of a music album/movie/TV show, etc.
After you have edited the metadata, go ahead with the conversion and transfer process. To do so, click on "Save & Continue".
Ta-da! In a few seconds, you have your file right in the default TV app! How to know it's really there? Click on "Where are my files?", and WALTR PRO will show your file's location:
How does WALTR PRO Locate Transferred Files on Your iOS Device?
Once converted M2TS to MP4, your file will end up in the TV or Videos apps on your iOS device. The music files will end up in the Apple Music library. ePUB books go to iBooks. Ringtones can be found in the default ringtones section in Settings of your iPhone.
How Does WALTR PRO Work?
Since Apple supports very limited formats on its devices, you cannot play just any file format that you downloaded from the internet. An M2Ts video, for example, is of no use on your iOS device until you convert M2TS to MP4. So WALTR PRO, with a standalone converter and transfer tool will convert M2TS to MP4 while moving the video to your iOS device. The output format will be MP4 that you can easily watch on any iOS device.
How to Play M2TS Files on iPhone
If you have downloaded a Blu-ray video file, chances are that its file format is M2TS. Since you cannot play the M2TS format on iOS devices, you will need a different container format such as MP4 to play videos on your iOS devices.
After you have converted and transferred M2TS to MP4 using WALTR PRO, you will find the videos in the native Videos app or TV app on your iPhone.
What is New in WALTR PRO?
Softorino, a tech company that specializes in iOS compatible apps recently announced a newer, much better version of their bestseller app WALTR. They are calling it WALTR PRO, the best and most powerful tool that has been developed by the Softorino team.
Here's what's new in WALTR PRO:
Edit metadata and cover art.

Transfer virtually any file of any format to iOS devices.

Transfer to Apple Music.

Transfer to local folders on your computer.
With over 9000 possibilities, you can now send books, documents, music, ringtones, movies, TV shows, and much more to your iOS devices. No matter what file format they are in, you'll rock it!
Bottom Line
Who knew watching any movies or TV shows was this easy on your iPhones? So download any show you want (Queen's Gambit is a pretty good one 😉) on your PC, and send it to your iOS device with WALTR PRO in a blink!
No need to use iTunes or any other third-party apps when WALTR PRO will take care of the format compatibility for you. No extra buttons, no confusing options, just an easy 4-step process.
So download the app now and let us know what you think about it!